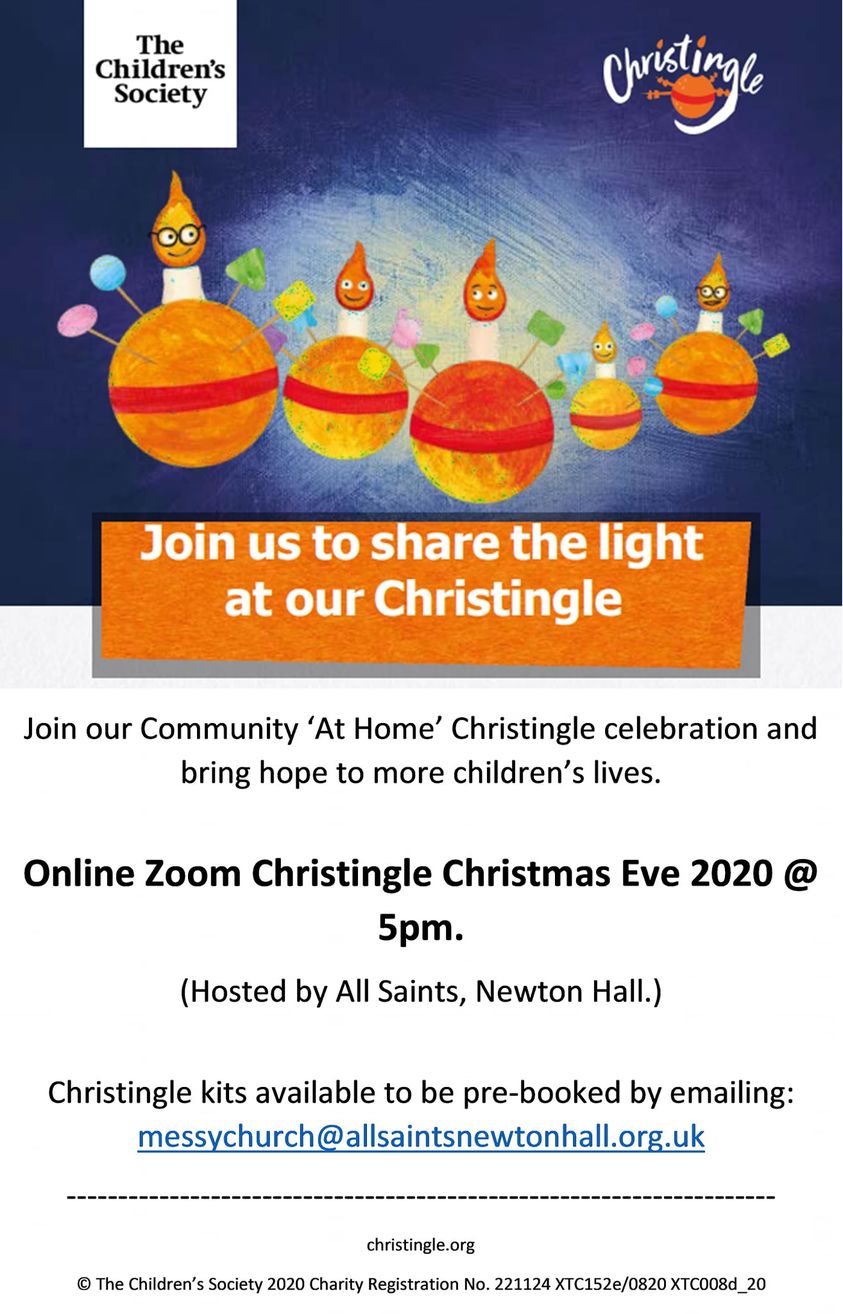 Christingles are festive celebrations taking place in communities every year. They get their name from the objects lit during the ceremony - oranges decorated with red tape, sweets and a candle.
This year we are holding a virtual Christingle on Zoom from the comfort of your own home, while thinking of children and young people across the country who are not so lucky.
The service will be 'live' online on Christmas Eve at 5pm, and DIY Christingle packs can be booked following THIS LINK.
---